Go Back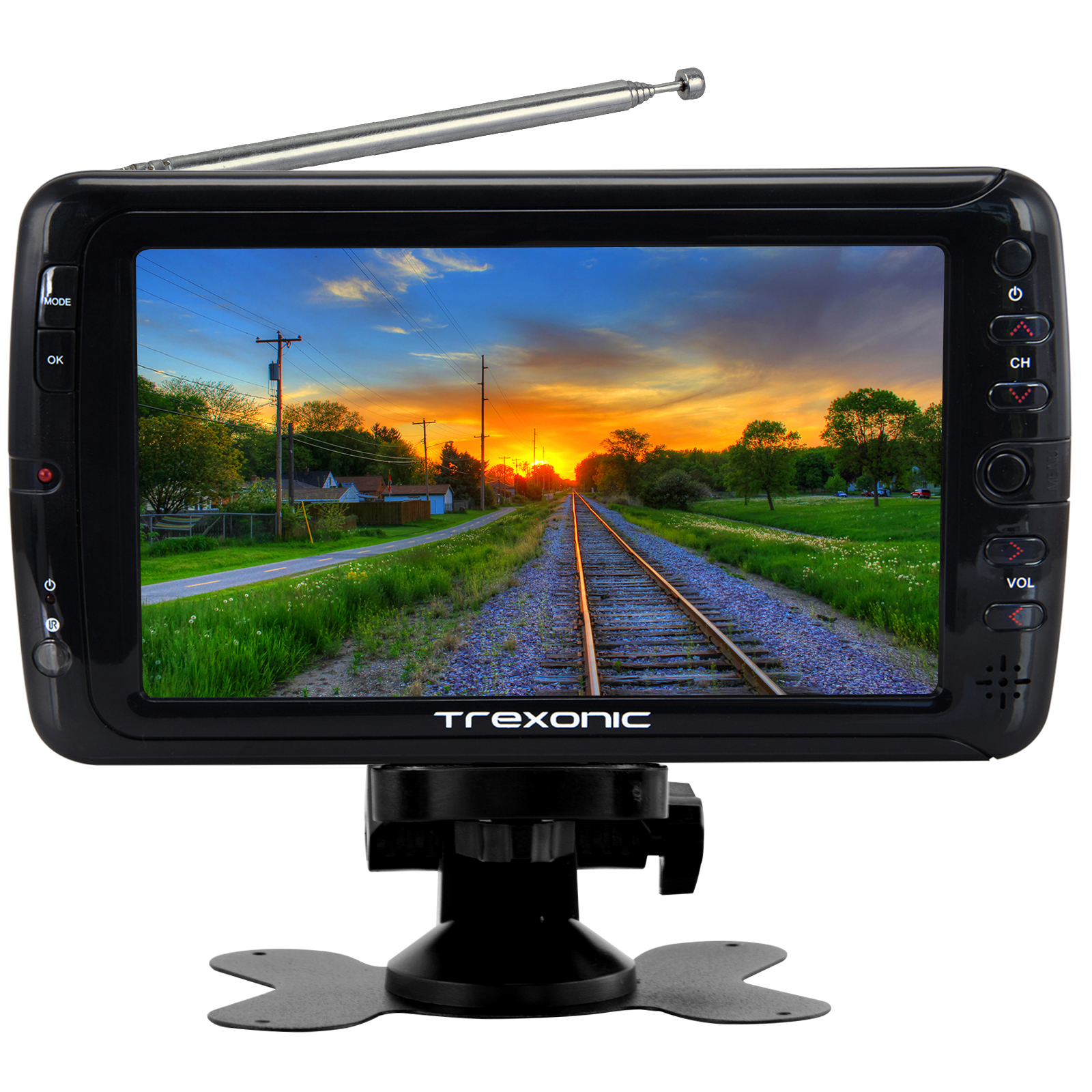 TRX-G718LCD
Trexonic Portable Ultra Lightweight Rechargeable Widescreen 7" LED TV with SD, USB, Headphone Jack, Dual AV Inputs and Detachable Antenna
With the Trexonic Portable Ultra Lightweight Rechargeable Widescreen 7" LCD TV with SD, USB, Headphone Jack, AV Inputs and Detachable Antenna offers you the luxury of high quality entertainment on the go! This easily portable and lightweight entertainment unit is made for your convenience and pleasure. While movie nights at home are great, and movie theaters are a wonderful way to enjoy new releases, we've all found ourselves out and about, traveling or running errands while missing the comfort of our favorite shows and movies. Now you can take your beloved digital content along no matter where your road may lead.
The sleek design of this portable television make it a pleasure to look at even before you turn on the power!

Convenience and Reliability: With the included Remote Control, you can relax and control your new television without having to leave your seat. With the Detachable Telescope Antenna we've included you can catch local channels and enjoy entertainment without streaming content from any other device or digital storage.

Visibility and Practicality: This Television offers you the option of mounting it to the included stand, or using your Television without the stand for maximum portability.

Includes One Portable LCD TV (10.2" x 6.2" x 1.5" - 1.15 lbs)
This Television offers you Dual Side Control Panels so that you can alternate between using the remote when you are at a distance from the unit, or operating it with ease right in your hands.
Item Weight: 1.50 lbs
Item Dimensions: 7.00l x 4.50w x 2.87h