Go Back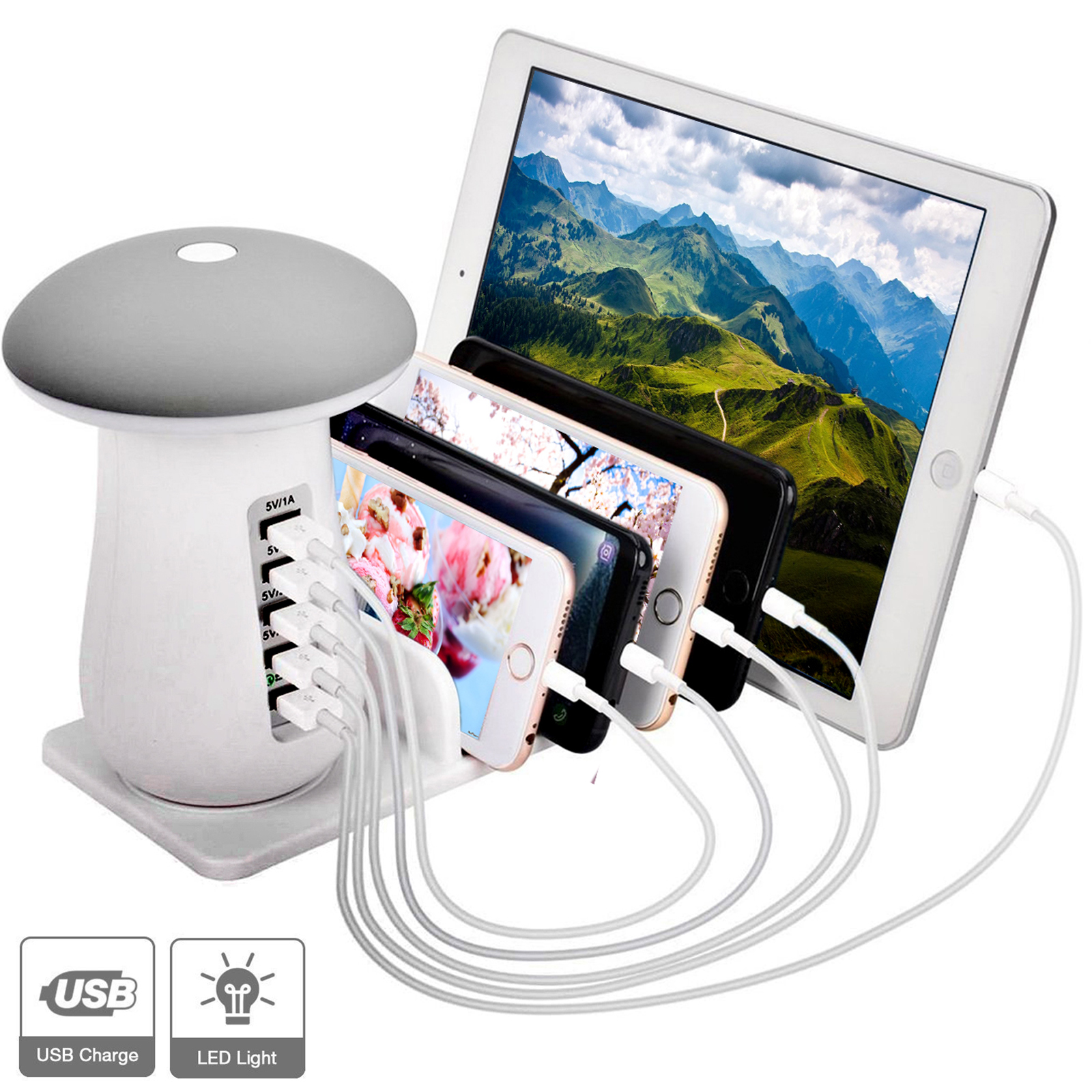 TRX-USB5600W
Trexonic 6A 5-Port USB Charging Station with Qualcomm Quick Charge 3.0 Technology with 5 Slots and Mushroom LED Desktop Lamp
Intelligent USB charging dock allows you to quickly organize your space and charge up to 5 devices at once. The fun mushroom shape will add some pep to your working space. Features a Qualcomm Quick Charge 3.0 Technology slot for accelerated charging to save you time.

FASTER CHARGE: With the Quick Charge 3.0 technology, your compatible devices will load up up to 4 times faster than conventional charging.

SPACE SAVING: The multi-device docking station allows to keep your space nice and tidy while organizing your tablets and phones

NO ADAPTER NEEDED:Charge multiple devices at once without ever needing an extra adapter or power strip with the two 1A, two 2.1A and the 3.0 USB ports.

MUSHROOM LED DESKTOP LAMP: This intelligent charging station features a lovely mushroom-shaped LED bright lamp for reading or to use as a bedside lamp. Fun and enchanting design which makes this docking station highly giftable.

UNIVERSAL COMPATIBILITY : The charging station features 100 to 240V input, and is perfectly compatible with virtually all iOS, Android and Windows smartphones, tablets or any other devices with a USB charge port.

TRAVEL FRIENDLY: Very compact charging station, ideal to carry from home to office/school, during vacation travels or business trips.

WARRANTY & SERVICE: We stand behind every product by offering 90days warranty and extensive customer service. Please contact us with any question or concern you may have.
Item Weight: 0.75 lbs
Item Dimensions: 8.25l x 7.00w x 4.00h